Leese Landrover Garages Diagnostics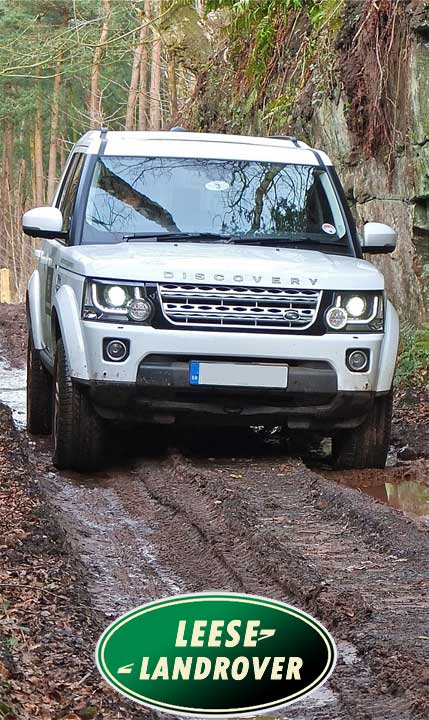 Modern vehicles such as your car are fitted with management systems that help monitor and adjust the performance of the vehicle. Whilst this ensures your car operates to the best performance at all times, care must be taken when investigating issues to ensure the correct data is obtained. Thus, a quick and accurate diagnosis of your car is important to help rectify issues that may arise. In Lampeter, Leese Garages is the place to visit for any issue that develop on Landrover Range Rover L405, L494, L320, Evoque and P38. Discovery 2,3,4 & 5. Freelander 1 & 2. All Defender models.
The software and options we use:
System driven diagnostics (IDS),
Pathfinder, T4,
Up to date Dealership level programming and diagnostics
Vehicle software updates,
Key programming,
ECU Re-mapping,
EGR delete for performance and increase fuel efficiency,
DPF delate or DPF re-generation,
If you have a problem with your car, then Aleese Garages will be able to diagnose your issue. With highly trained technicians and the latest diagnostic equipment, Aleese is the place other garages come, when they have diagnostic problems! We can pinpoint electrical and mechanical problems and solve them effectively. Our extensive experience of the complete Jaguar Landrover vehicle range allows us to find and resolve faults many garages cannot fix.
Diagnostics equipment will help our team to locate and rectify vehicle problems in the following categories;
Engine management systems
ABS / Traction control systems
Immobiliser systems
Airbag / SRS Systems
Air-Conditioning systems
Automatic transmission systems
Diesel management systems
Service light resetting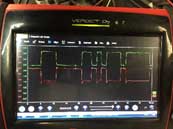 If clearing codes doesn't fix that fault, we will plug into your car, read all current codes, diagnoses and fault find the problem, and fix the underline problem. We also use 2 & 4 channel lap scope which quite often a vehicle will have faults which don't bring up faults codes and the only way to truly diagnose would be using 2 & 4 channel lap scope to locate CAN bus faults.

Aleese Garages have invested in the training, support and equipment that makes available to you Lampeters leading independent service and repair centre. Delivering the most comprehensive diagnostic, service and repair facilities available to any independent garage, means that you are back on the road quicker and more reliably. The Lampeter garage has access to a higher level of diagnostics on all cars than the majority of garages in Ceredigion, Wales.
Fault analysis and diagnostics
When it comes to fault analysis and diagnostics Aleese Garages is second to none in the area as the garage is able to read, we reset and check the fault code information provided by the vehicle management system. Additionally, the Lampeter garage is able to code and program vehicle modules or provide software upgrades and enhancements. Additionally, the garages are able to undertake dynamic testing and analysis to a degree that is rarely seen in independent garages. Aleese Garages - Specialist Diagnostics in Ceredigion.

All this helps you feel confident in the knowledge that your beloved car is in safe hands and will be back to peak performance in the shortest possible time. These diagnostic capabilities ensure you have a full picture of the status of your vehicle, whether it is in for a service or diagnosis of a particular fault.For further details or to book a service or diagnostic for your vehicle. Please call us today on 07976 098075..